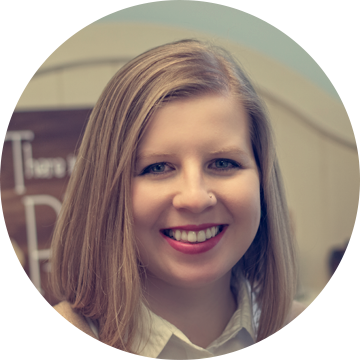 Christine Taylor
LCPC, CIMHP, CCATP-CA
(She, Her, Hers)
Christine Taylor is a Licensed Clinical Professional Counselor (LCPC) working to promote positive client change and self-awareness. With a belief that we can learn from everyone, Christine values the collaborative counseling relationship. She is a Certified Integrative Mental Health Professional (CIMHP) and enjoys helping clients couple their strengths and personal resources to pursue and maintain overall health and well-being that extends beyond the counseling session. She has experience treating diverse client populations with presenting issues including mood disorders, major depressive disorder, anxiety disorders, and relationship difficulties. Christine has particular interest in working with children, adolescents, and their families. She has specialized training as a Certified Child & Adolescent Anxiety Treatment Professional (CCATP-CA).
Christine utilizes Cognitive Behavioral Therapy, Dialectical Behavior Therapy, Acceptance and Commitment Therapy, Solution Focused Therapy, and other Mindfulness-based treatments in her therapeutic approach. She is a Board Certified Instructor with Tai Chi for Health Institute, with specialized training to teach both adults and children. Christine is a member of American Psychological Association (APA) and Illinois Mental Health Counselors Association (IMHCA).
Christine is a proud ally of the LGBTQIA+ community and values creating safe spaces for Black and Brown people.
In her free time, Christine enjoys walking outdoors, traveling, cooking, practicing Tai Chi, and camping with friends. Christine loves spending time with her husband, daughter, and two dachshunds, Charlotte and Dot. Christine also serves as Board President for Gurnee Women's Business Association and moderates the Lake County Psychotherapists Facebook group. Christine represents Gurnee Counseling Center in our local Warren Township chapter of Healthy Communities, Health Youth (HCHY) as well as the Lake County Suicide Prevention Task Force (LCSPTF).